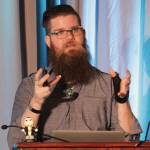 Grab a cup of your favorite beverage and join Riak's own Tyler Hannan as he discusses some of the key components of distributed systems and how to ensure your next Big Data Application is both easy to develop and easy to operate at scale. Click here to register for the on-demand replay of the webinar.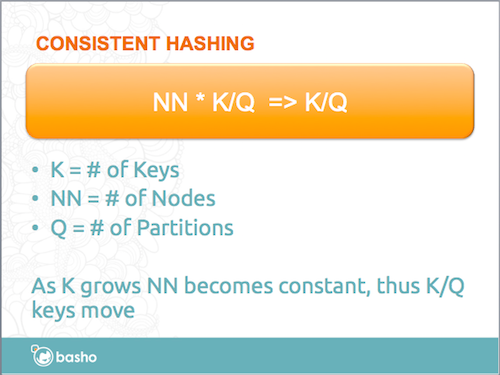 In this presentation, Tyler covers the basic changes in application architectures that are happening in today's enterprises across all vertical industries. He shows how architectures are moving from small apps, big servers, one location to big apps, commodity servers, and many locations. This shift in architectural pattern is a continuing trend and is critical for companies to respond to the huge growth in data and to control the costs at scale.
Tyler then moves on to define and discuss the attributes of distributed systems.
"Everything works at small scale.  Understand failure modalities to understand your realities."
You will want to ensure that you are thinking about your requirements for availability, fault tolerance, latency, and scalability as you create distributed applications. Tyler provides great insights on what to look at when defining your requirements around each of these and why they are important in the context of big data applications and distributed systems. He starts with  explaining why it is important to understand the CAP Theorem as you look at your requirements.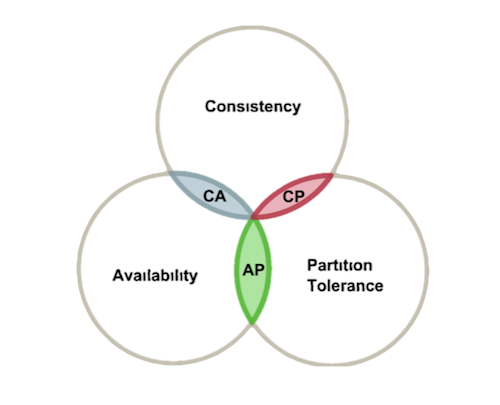 Tyler ends with a discussion on simplifying your applications for easy of operations and gives you some tips on what to consider early in the design process to ensure ease of scale as applications grow to meet peak demand.
Tyler is a captivating speaker and we are sure you will enjoy this presentation.
Below are a few more resources that may help you as you design and deliver Big Data, IoT or hybrid cloud applications.
Webinar – Preparing for the Deluge of Unstructured Data
To chat with a member of the Riak team and find out more about distributed systems, Riak or Riak you can request a Tech Talk.
Dorothy Pults